Happiness course 'improves student well-being'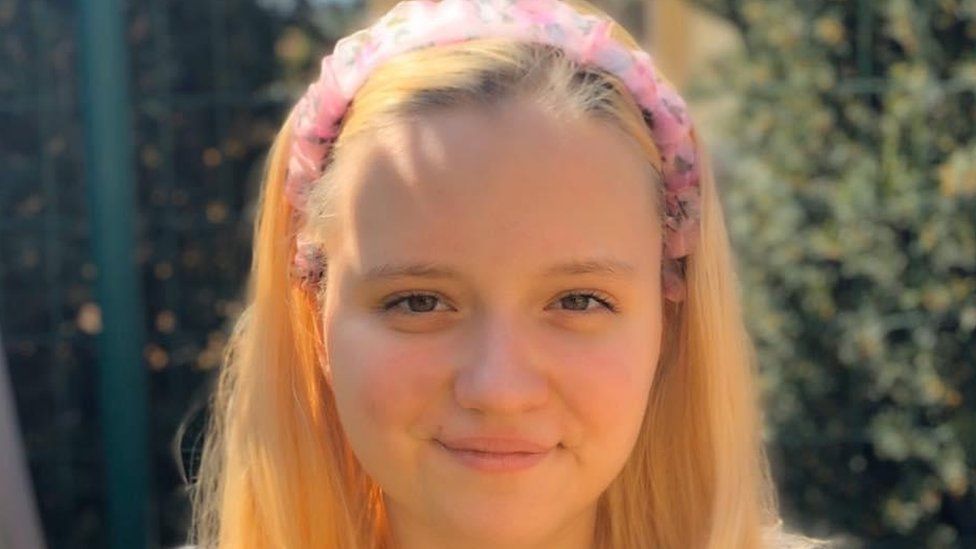 A study has found that university students who had lessons in "happiness" had improved mental health.
The University of Bristol's Science of Happiness course teaches lectures and seminars on what is scientifically proven to make people happier.
Research found that three cohorts who completed the course had better mental health than those who had not.
Professor Bruce Hood, who runs it, said it proves "learning about happiness can improve your mental well-being".
The course, the first of its kind in the UK, has been completed by 1,000 students who learn what science reveals about the brain as well as practices to achieve a more fulfilling life.
It studies the impact of loneliness on the immune system, how optimism can extend life expectancy and how the act of giving activates the reward centre in the brain.
'Drained and tired'
Lara Czernecki, 18, arrived in Bristol last September from Hungary, a move amid the pandemic which took a toll on her mental health, along with having Covid-19 in December.
The first year film and television student at the university said: "I am someone who has struggled with panic attacks which got worse when I arrived in Bristol to start university.
"I was drained and tired and it really had an impact on my mental health, especially being away from home and family."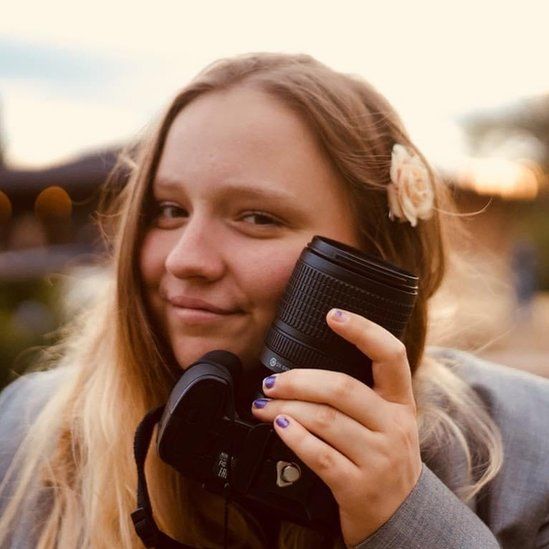 Attracted by the science and theory, soon after she started the three-month Science of Happiness course.
"The words science and happiness struck me as I am so interested in finding happiness, in going deeper scientifically and theoretically about what happiness actually is," Lara said.
"I've always thought about happiness as an unreachable entity that no one can really explain, it's something everyone is running towards in their lives and only some lucky people reach it but most do not."
She also learnt about mediation and now practices daily.
Ms Czernecki added: "Research shows that if you're happy you're more likely to be successful and not the other way around – that really hit me.
"I don't feel I can reach full happiness by taking a course, but I can start to work towards it because I'm conscious about what it is now and I don't feel lost any more."
The course, which began in 2018, also involves peer-reviewed studies in psychology and neuroscience.
Students also look at the impact of sleep deprivation and how a countryside walk deactivates part of the brain associated with depression.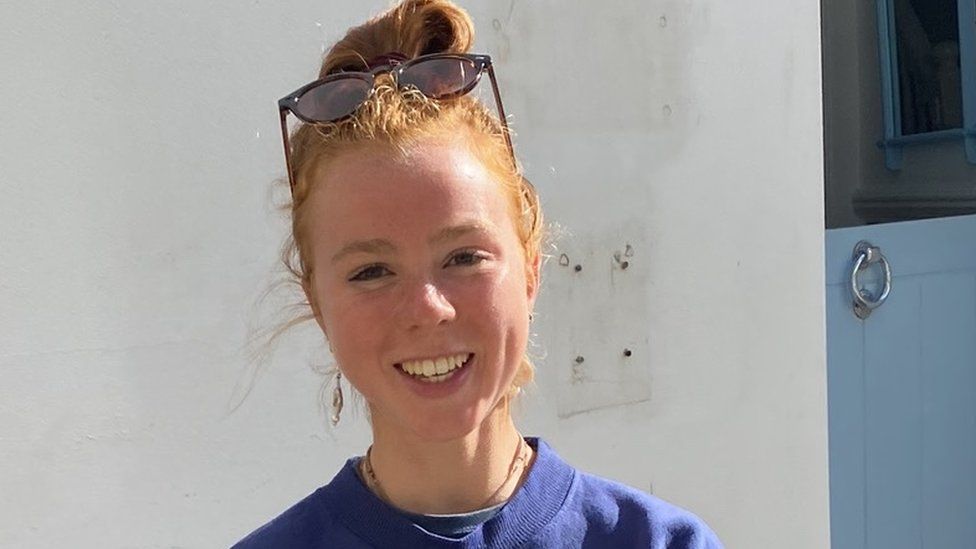 Isabella Fernandez, 20, is in her first year of a psychology degree.
"To me studying is not just about passing exams but how you relate your studies to life," she said.
"Initially the word happiness struck me, the idea that there is a science behind it and are we really in touch with what it means to be happy?
"Our group discussions felt like a safe space to talk about things that make us unhappy.
"It came at such a good time because of lockdown I had the time to reflect."
The course does not involve exams or coursework but students who enrol are given credits towards their degree for engagement in weekly activities called "happiness hacks" and "happiness hubs", led by senior student mentors.
'Higher wellbeing'
Ms Fernandez said acts of kindness and gratitude resonated with her.
She said: "Just having this internal core of being grateful for the small things, that's what drives me now.
"I now have tools in my tool-kit I can draw on when I am not feeling good."
The research paper was published in the Health Psychology Open journal last week.
In the first study, researchers found significantly higher mental wellbeing among first year students who took the course compared to a control group.
A second revealed students taking the course when Covid-19 restrictions began had higher wellbeing than a control group, while a third study found the online course increased wellbeing in students and staff during lockdown.